Virginia is a perfect destination for outdoor lovers. It's a favorite destination for those who enjoy hiking, kayaking and even some more extreme sports. However, it's also a great place to move to. Virginia is a family-friendly state, with an affordable, yet high-quality lifestyle, great retirement conditions and a secure health system. And these are only some of the reasons people move to the Mother of States. So, if you're planning to move here with your loved ones, start preparing for the adjustment period. Both kids and adults will adapt much faster if they truly enjoy the new environment. And the best way to do that is to pick some of the fun outdoor family activities and get to know Virginia better this way. Here's the selection of the best outdoor things you do together with your loved ones.
Go hiking at Great Falls
Located in Fairfax County, Great Falls is known for many hiking trails that vary in difficulty levels. It's also famous for a number of parks – Great Falls Park, Scott's Run Nature Preserve, Riverbend Park and more. If you have kids old enough to go hiking, pick a trail and have the adventure of your life! Some of the easy trails include Old Carriage Road, Matildaville Trail and Mine Run Trail. Choose a favorite and go have fun with your kids! However, be sure to adapt your plans to the little ones, take plenty of rest and bring their favorite drinks and snacks.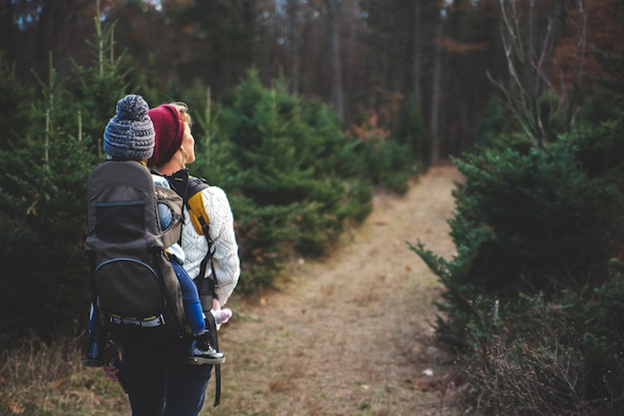 =Visit the Grand Caverns
The cave can really be an interesting place to visit with kids. It's suitable for all ages, and everyone can enjoy the view of its beautiful structures – stalactites and stalagmites. However, another reason why visiting this place is one of the best outdoor activities in Virginia is that there's more to it than just a cave. Above the ground, you can enjoy a swimming pool, and a mini golf course and have a picnic surrounded by beautiful nature.
Go biking
If your kids are old enough to ride their bikes, then visiting a biking trail is a perfect way to have a day of fun. Fortunately, Virginia offers different biking trails for bikers of all levels. You can choose some family-friendly locations such as the Virginia Capital Trail, The Virginia Beach Boardwalk or the Virginia Creeper Trail. Each of these will give you access to some breathtaking views and more importantly – some family moments to remember.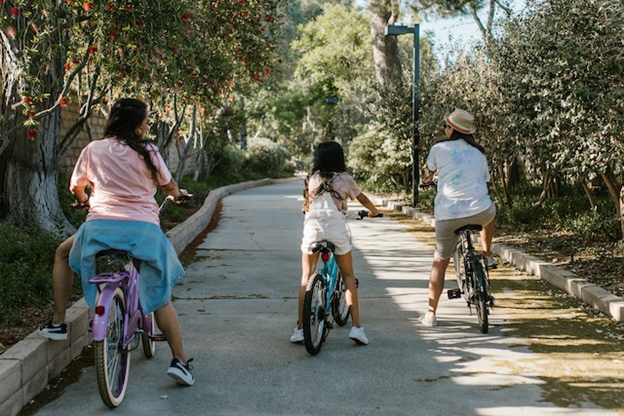 Kayaking in Virginia
If your family is for some on-the-water activities, maybe kayaking can be one of the best outdoor family activities to do in Virginia. There are several places where you can have so much fun kayaking, but this time will highlight the James River in Lynchburg, Smith Mountain Lake, and Pohick Bay Regional Park in Woodbridge. Surprise your little ones with the adventure of a lifetime and have some fun on the water!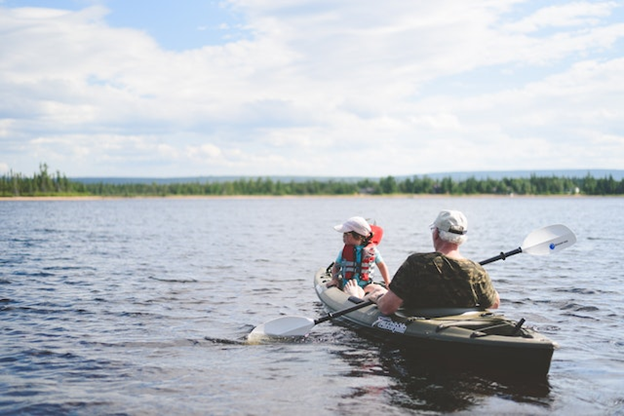 Pick fruits together
With so many grocery shops and supermarkets around us, we sometimes forget the traditional way of getting food. Show your little ones the old way of getting fruits and vegetables and enjoy some fresh air and breathtaking views. Fruit picking can be an interesting activity to do with your family, and is also a great chance to see more of Virginia's landscapes. There are several fruit-picking farms in Virginia, so take a look and pick the one you can easily reach with your little ones. The good news is, you can go fruit picking in Virginia almost any time you want – every season brings an interesting fruit or vegetable you can get.
Visit Natural Bridge State Park
This geological formation is located in Rockbridge County, VA and is surely one of the most interesting nature spots in the state. There's a very high natural arch you can see in a gorge – an astonishing sight the whole family will enjoy.
Moving to Virginia with your family – how to resist the stress?
Relocations are a lot of stress, but when you need to take care of the whole family, the process gets extra complicated. For that reason, you should consider this family move to Virginia as a serious project, and take a systematic approach. Experienced professionals A2B Moving and Storage always recommend starting the preparations at least three months ahead of the moving day. This will give you enough time to plan every little detail – even the fun outdoor family activities you'll do after you move.
Make safety a top priority
Virginia is a family-friendly, safe place, but this doesn't necessarily mean your move will be the same. You need to pay close attention to the safety of your moving process. From finding a home and hiring a real estate agent, to hiring a moving team and travelling to your new Virginia home. Always double-check the people you work with, so you can be sure who to trust with your belongings, your home and your loved ones.
Simplify the process
Moving a family is quite overwhelming. There's a lot to do, from packing to dealing with your kids' emotions related to the move. That's why it's best to share the workload and rely on skilled people to help you out. Hire experts who will help you with moving out and moving in, so you can focus on other tasks without so much pressure. Trusting an experienced team will also save you a lot of time and energy, so you'll manage to do everything before the moving day comes.
Prepare for the adjustment period
Don't forget that it's quite unpredictable how your little ones will react to the moving process. Toddlers, young kids, teenagers – all of them can have trouble leaving the familiar environment, friends and school. That's why parents need to be supportive, and explain the reasons for this move, the benefits of living in Virginia and all the fun things you can do after the move. This is where our list of fun outdoor family activities can come in handy – use it now to plan your weekends after the big move.