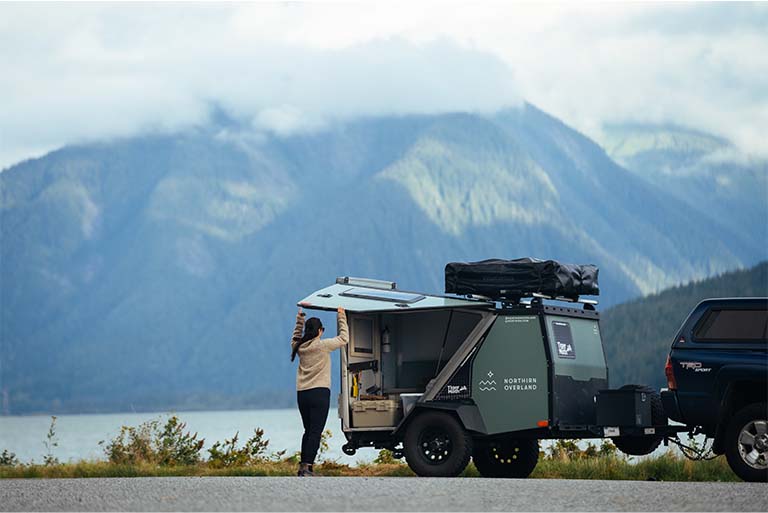 Romantic getaways have become a necessity in today's hectic lifestyle. Making quality time to spend with one's partner is crucial for the wellness of the relationship. This need has resulted in the emergence of several getaway options such as resorts, spas, visiting different cities, et cetera. However, one underrated getaway alternative is free camping.
The Allure of Free Camping
Free camping or wild camping is the type of camping experience where people don't have to pay anything! Instead, enthusiastic campers go to free campsites and set up shop themselves.
Campers get to enjoy the complete freedom to explore and navigate around the camping area without the cost of organized experiences.
Romance and Camping: A Match Made in Nature
Although underrated, camping is a great romantic getaway for passionate and adventurous couples to enjoy. Couples looking to indulge in camping can expect a weekend filled with serene nature and bonding.
Furthermore, going to camp in a quiet place will be a great relaxing experience to get rid of the built-up stress from the demands of modern life.
Tips for a Romantic Camping Experience
While wild camping might not automatically whisper romantic, there are ways in which you can make it an amorous event.
Here are a few ways to make your next camping experience filled with love and intimacy:
Select the right weather and location

Make an itinerary with mutual likings

Ditch the phone for the weekend

Indulge in rejuvenating stargazing  

Prepare favorite meals together

Bring games of your choice for some homely fun

Take nature walks to connect with the nature
Final Words
Free camping can prove to be a worthwhile romantic escape from mundane life. With the right planning and spirit, you are all set to have the bonding time you and your partner deserve!
Enjoy the freeing spirit of wild camping and let nature nurture your relationship.