Together with the opening of Jakarta's new MRT line, visiting these three food areas are made more convenient. Here are the nearest food areas from the newest Jakarta's MRT.
Loka Padang Nearest (MRT Station: Setiabudi)
From the course for vegetarian choices, Minang food appears to entice the exploration. The prevalence of Nasi Padang has been chirping here and there. Without neglecting the flavors which make it unique, people see establishments such as Loka Padang that whip Minang cuisine from its plant-based rendition up.
For an eatery that co-owned cuisine by Talita Setyadi of all BEAU, the flavors of Loka Padang will not disappoint. Though, they've taken it up a notch further by recreating Minang food into vegan-friendly dishes. Contrary to vegetarianism, which excludes creature meat but may still use animal products, such as poultry and eggs, Loka Padang products are made entirely based on veganism.
In concocting Minang meals with all the yummy gusto, vegan-style Loka Padang has done it nicely. Their Jamur Krispi Balado is the copy to the flavorsome Dendeng Balado by substituting the beef with mushroom. Their Rendang omits beef from the Gulai. They utilize either mushroom or unripe jackfruit. Loka Padang also goes out with all the coconut milk, to emulate the creaminess of the foods. Even with the significant makeover of the recipe, you can still taste the unique Minang food flavor. Just take a plateful of red or white rice with a side of Sambal Ijo. You would typically find a jolting spiciness in a Padang eatery. But the restaurant kindly tones the hot down so that anybody can enjoy the food without getting too hot from the spiciness. One can also stay refreshed with the Es Timun Loka (almost similar to pineapple cocktail).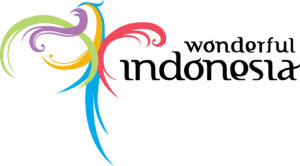 Sunyi House of Coffee and Hope (Nearest MRT Station: Fatmawati)
Sunyi means "quiet," and this café lives up to its name, the staffed and baristas working here is solely people who are hearing- and speech-impaired. This theme is meant to highlight the subject of equality. There are many things you can find inside this cafe. Like a coffee store generally, the menus available include milk coffee, pandanus milk java, Japanese pour-over coffee, and more. Snacks here would be in the form of pastries such as brownies and cookies. There is a great menu choice for people who wish to have a meal, which is the enticing Sesame Sauce Chicken of the cafe.
This cafe's interior is dominated by white and furniture made from wood and rattan. You will find unique paving if you visit this cafe. Not for interior design purposes, but this flooring is useful for blind people. Tactile paving includes specifically a line pattern, two patterns, and a scatter pattern. This line layout is meant to indicate it is safe to pass, while the dots indicate caution or discontinue. Afterward, Tactile Paving will be utilized to direct instructions for colleagues with visual impairments.
Echigoya Ramen (Nearest MRT Station: Blok M)
There is so much goodness in Echigoya Ramen itself. The kind of stuff that would make you say, "Why did not I know Echigoya Ramen before?" Worry not, though. There's nothing as too late to get great food.
On your right side, after you enter, you'll see stacks of pasta, a space with a noodle machine, and the I-don't-know-what-that-is-but-looks-cool-gear intended to make curvy and slender noodles. Remember those ramen shops with pork noodles cooked in so many hours? Suddenly other broth feels like skim milk, remember having tasted it and theirs are cream? Remember feeling sort of bloated and guilty afterward? Remember having your tongue washed out, umami overdosed, and left with bare taste buds? Echigoya Ramen doesn't have the side effects of that. Here is their Tonkotsu and Chicken Shio Ramen. Consider coming here at any time of the afternoon. You're going to meet with a few Japanese munching meals to recall the taste of their hometown. That should speak for itself and ensure the seal of acceptance.
Ready to start your getaway to Jakarta? Visit Wonderful Indonesia, and don't miss out on the taste of Indonesia's food!