If you are looking for information to plan your Egypt Nile Cruises, in this article, you will find answers to your main questions: is it worth it, how much, what is the script, what's included, is it suitable for a trip for two, and family travel?
Nile River Cruise: is it worth it?
It is impossible to answer this question with a simple "yes" or "no," as it depends a lot on your travel style. If you are looking for comfort and practicality and are traveling as a family, we think this is the ideal way to get to know Southern Egypt. If you are backpacking and want to save as much as possible, we suggest looking for other ways to explore the region.
Have you ever thought of getting to know southern Egypt by stroll the waters of one of the most famous rivers in the world? Besides this route, it is also possible to hire the opposite lane, bound for Aswan. In this case, the duration is a little longer. Five days are sailing upstream. Along the way, the cruise stops at the main tourist spots in the region. It all depends on how much time you want to spend at the attractions and whether you enjoy a trip in comfort. If you got excited about the idea of ​​taking this tour, book your tickets online in advance.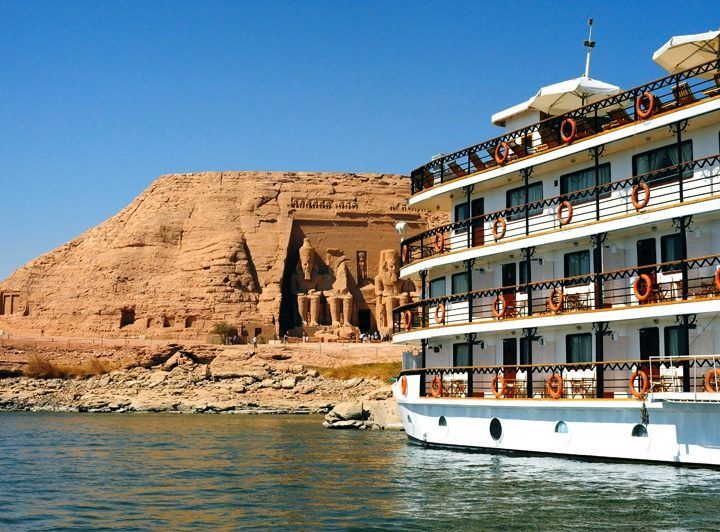 What is included in the Nile River Cruises?
During your cruise, you will not have to worry about anything other than exploring the temples, resting, going to the pool, eating well – it is an excellent choice for a family vacation or to enjoy with two. Cruises generally have the full pension scheme. It means that you can have your meals on the ship – breakfast, lunch, and dinner. All meals are served in buffet form, and drinks are administered separately. You will have the chance to try several typical dishes onboard the cruise.
Transport and tours
One of the advantages of closing a cruise on the Nile River is that you do not have to worry about commuting between cities or transport to tourist attractions. It will all be included in your package. It is possible to close your cruise with a professional guide. Therefore, if you do not speak a second language or are not comfortable in English, know that Egypt is well prepared to receive tourists from all over the world.